Gasgoo News According to foreign media reports, PerceptIn announced that it will show its DragonFly Pod self-driving minicar in Spain next week. In addition, PerceptIn will work with a multinational telecommunications equipment and systems company to demonstrate how 5G technology can be applied to the autonomous driving industry. PerceptIn is a company specializing in robotic mobility and visual intelligence technology.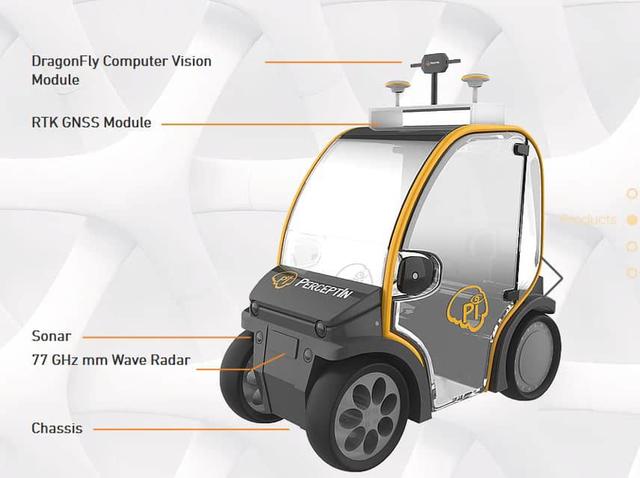 This cooperation was exposed during MWC Barcelona, Spain. DragonFly Pod is now ready to go on the road, combining patented vision sensor fusion and modular computing system, is a very advanced self-driving car. Using 5G technology, DragonFly Pod can transmit real-time images and other information while driving. 5G technology has the characteristics of high bandwidth and low latency, enabling Pod to receive and send large amounts of real-time data such as location, destination, and speed information without delay.
   With the help of 5G technology, autonomous driving will become more mature and more popular, which also indicates that 5G technology will become a catalyst for the development of the autonomous vehicle industry. 5G technology can provide a reliable network and provide all the communications needed for road safety, which is what PerceptIn wants to show.
   In the vehicle network, 5G technology can ensure real-time and effective communication to avoid collisions, congestion and various other hazards. Using mileage measurement data, PerceptIn's platform can locate Pods within 20 cm, and the camera also constructs a panoramic point cloud at a rate of 30 frames per second to locate Pods in 3D space. The adoption of 5G technology provides a new possibility for connected driverless cars, and PerceptIn is keen to adopt this technology in the autonomous car market.
   DragonFly Pod uses the DragonFly sensor module for navigation. The module is uniquely designed and can be installed on low-speed vehicles to detect objects, locate and play videos. PerceptIn customized its self-driving cars, by modularizing key components, so that people with limited engineering knowledge can integrate 5 to 6 components to build their own self-driving machines.